The smart way to detect indoor vaping
Fast, effective and affordable solution to detect vaping in schools and public spaces.
VapeGuardian is simple to install and provides instant protection. It will sense the smallest hint of vapour released from an e-cigarette and immediately send an alert to a designated user vis SMS, email or push notification.
Complete the form below to get more information.
Clear the air with smart vape detection

The innovative VapeGuardian vaping detection system consists of both hardware and software, designed to provide easy and efficient monitoring of indoor spaces. With its simple installation process, this device can be placed anywhere, allowing users to experience the benefits of 24/7 protection.
VapeGuardian's vaping detection system is highly sensitive and has been specifically designed not to detect any other air pollutants, eliminating false alarms and providing only accurate alerts to users.
This cutting-edge system also provides near-instant notifications through SMS, email, or push notifications within 5 seconds of detecting vaping, giving users the ability to act quickly and effectively. Its portal, available on web, iOS & Android, allows managers to add staff, create rooms, manage sensors and much more, providing multiple users access to the system with ease.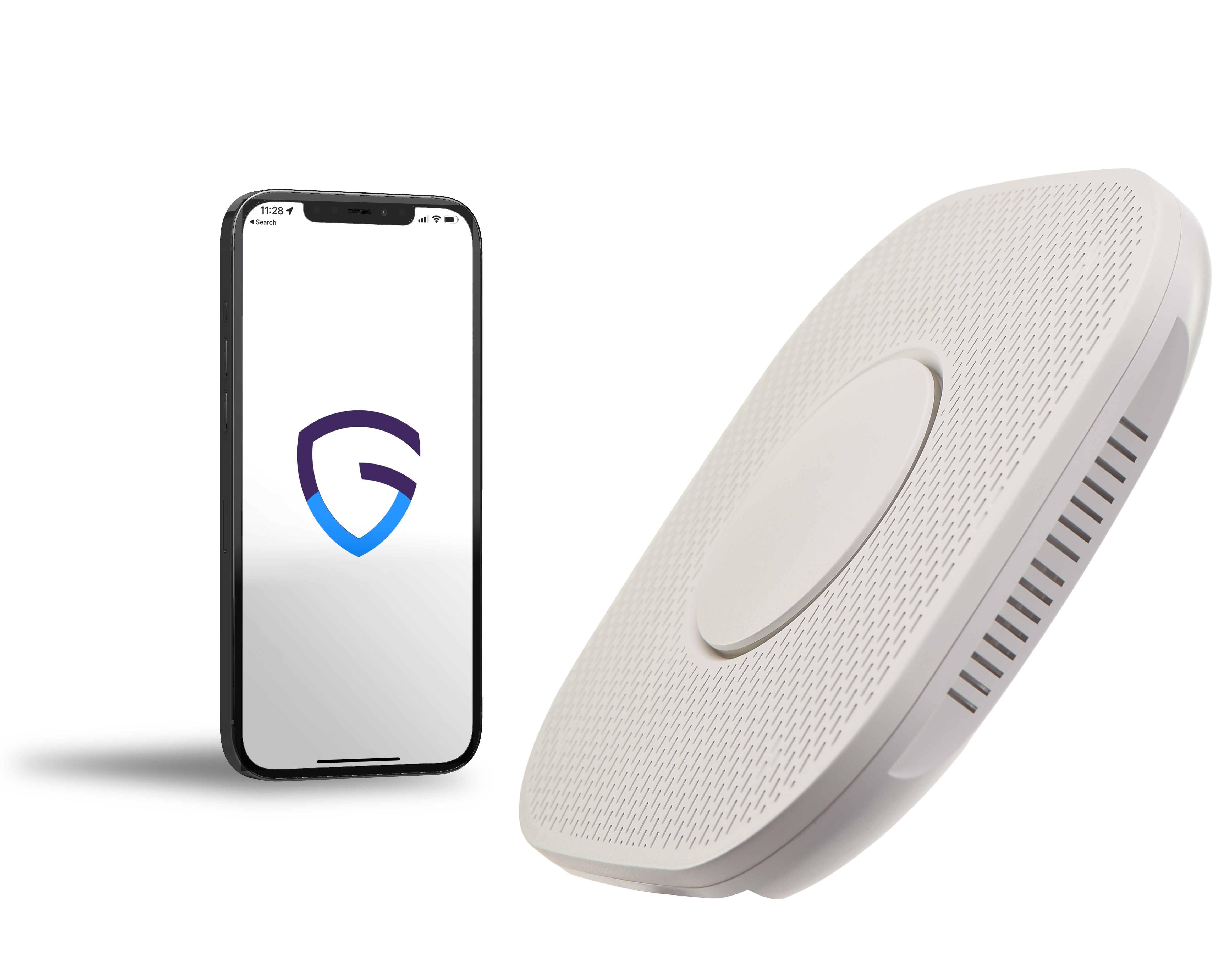 * Notification speeds depend on room size, ventilation and wifi speed
Monitor Any Indoor Spaces
Our highly sensitive sensors can detect vaping in any number or situations with a range of around 30m³.
Our sensors have been designed to not mistake any other air pollutants for e-cigarette vapour. In addition, our always developing research and ability to remotely change what sensors detect for, means that VapeGuardian sensors are future proofed against changes in vaping technology.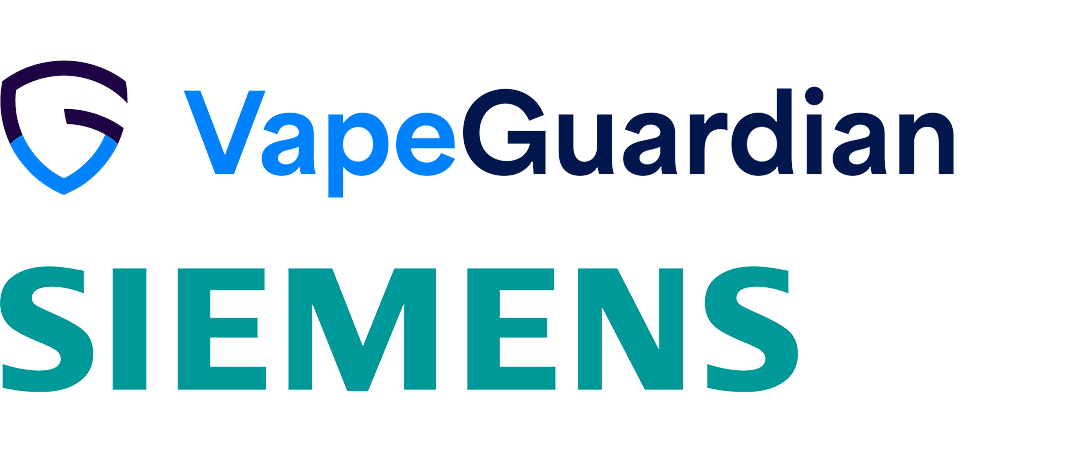 Siemens believe that startups are the key to the next big technology revolution. As a result, Siemens and VapeGaurdian have partnered to help further develop our market leading products and manufacturing through Siemens technology, software and partnerships.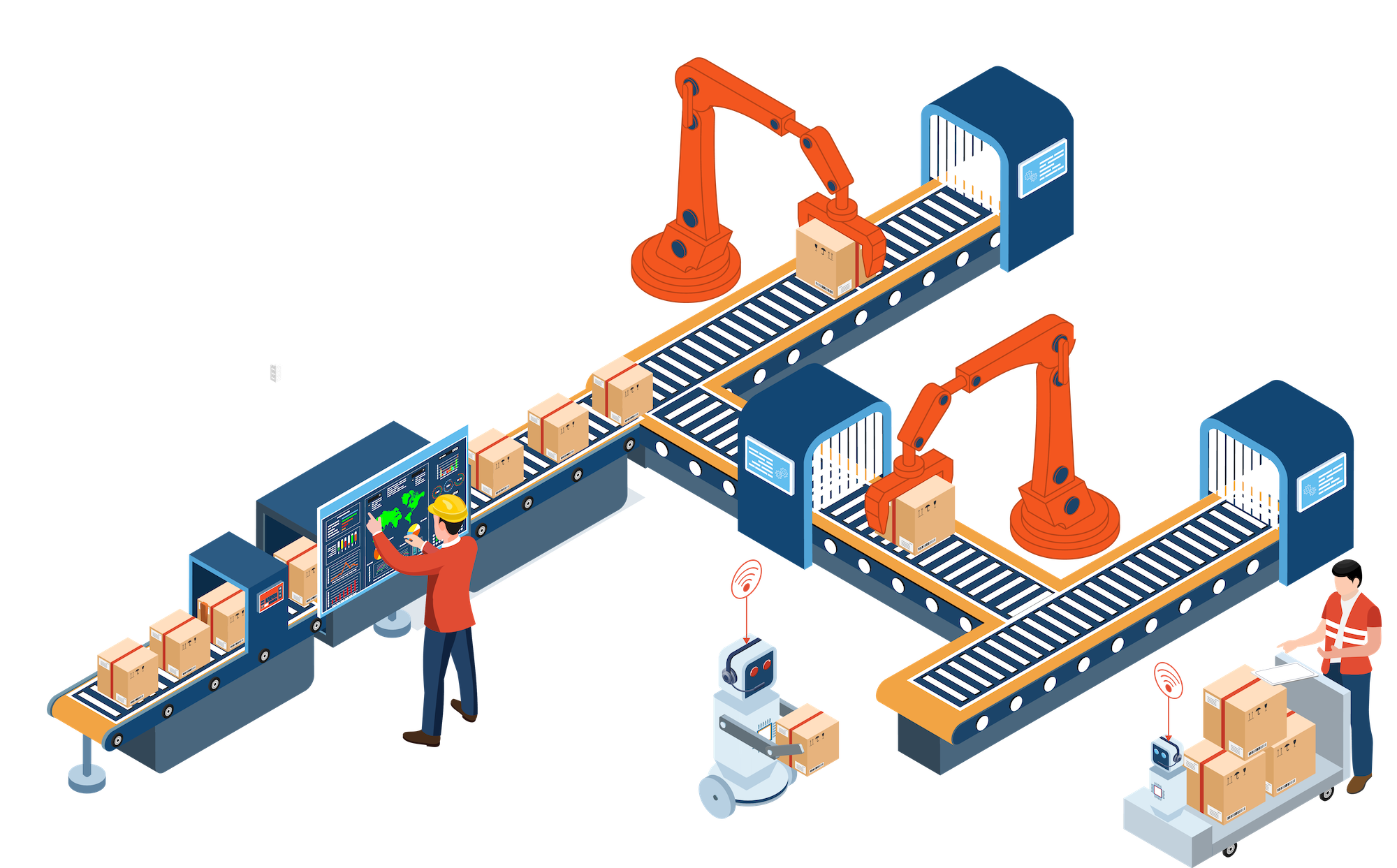 Available on any web browser on any device
Smart Cloud Admin Control
The Vape Guardian web-based admin area allows a manager to add staff who will receive vaping notifications, create rooms, manage sensors and much more.

Clear the air with smart vape detection
Who Are VapeGuardian?
VapeGuardian is based in Southampton, UK with offices and a presence all over the world. Founded in June 2022 and the first device being sold in October 2022, VapeGuardian has quickly become the leading choice in vape detection.
The company was originally known as SMF Systems: a cost effective, simple and effective vape detection solution in a market of expensive and complicated solutions. In March 2023 the business repositioned itself as a cause-first organisation, rebranding as VapeGuardian.
Our focus is on continuing to provide a cutting edge solution for deterring a detecting vaping, whilst educating people on the potential harms of vaping. Harms that are not widely known. Our goal is to devolve vaping back to its original purpose of helping people to stop smoking.
VapeGuardian is trusted by organisations worldwide and proud to be a world leader for vape detectors.
We launched our specialist device after being shocked by the extent of the vaping epidemic, especially among children.
Our dedicated team created the solution to make indoor spaces and schools and public spaces safer.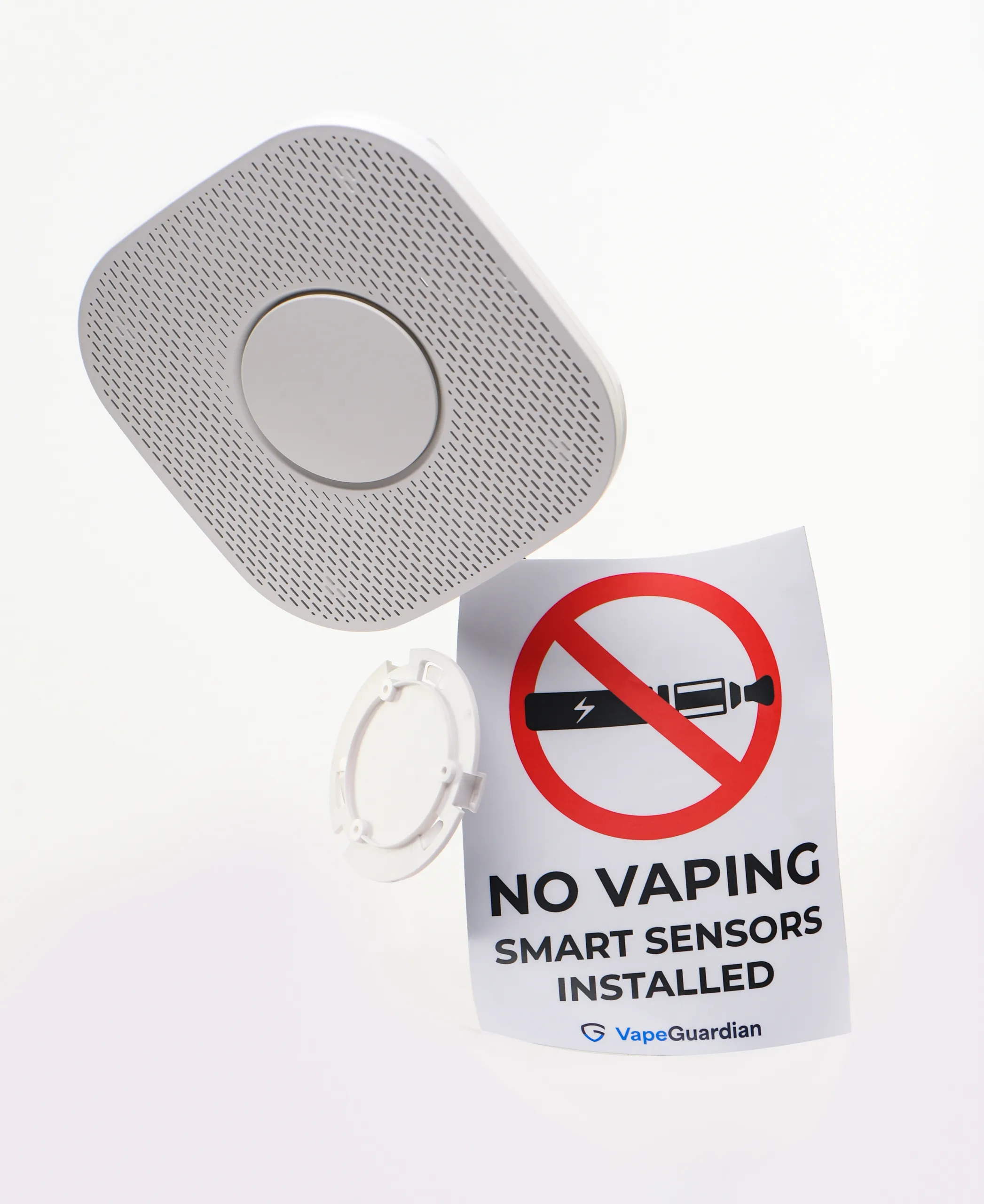 Got questions?
Reach out through this form and we'll get back to your within 1 working day. Alternatively, you can reach us at [email protected]